Ron's Parents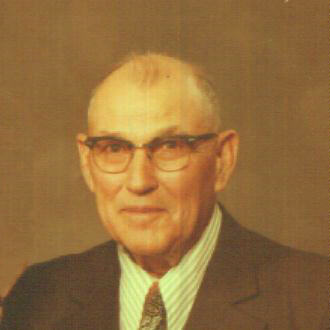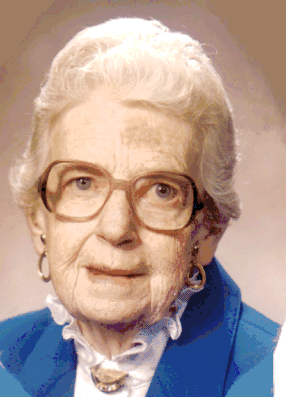 Elmer Verna
Elmer died in 1982, he was born March 17th 1906. He was a jack of all trades having farmed, worked several years as a auto mechanic, and in latter years as a Dragline Operator. Verna died at Luther Haven in Montevideo, MN on January 26th, 2001 at the age of 90. She was born on April 20th, 1910. Verna worked for several years at the old laundry building in Montevideo, then moved on to work at Mauss U Save, a grocery store in Montevideo, and later at the same store when it changed proprietors. On labor day 2000 Verna had a heart attack and was unable to continue living alone. She entered Luther Haven after a short stay in the hospital where she lived until her death. Below please read the tribute that was read at her funeral by her daughter Sharon. Verna and Elmer had five children who can also be found in this web site, three boys and two girls.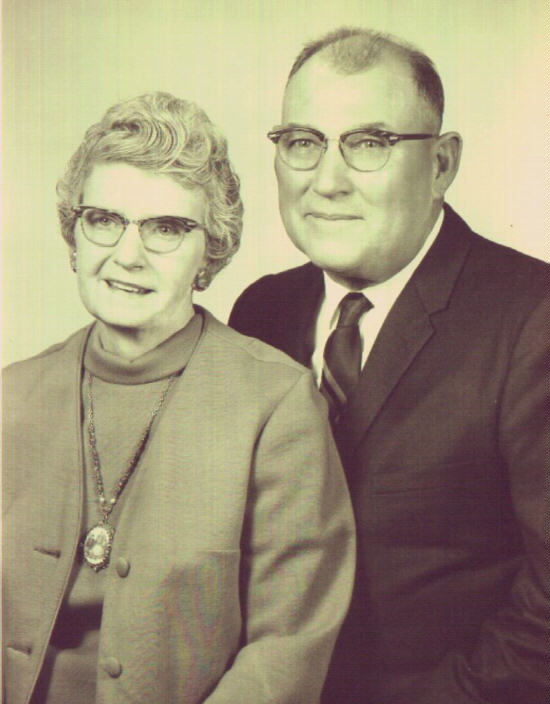 The greatest Parents one could have!
A LETTER FROM HEAVEN
To my dearest family, some things Iíd like say;
But, first of all, to let you know that I arrived okay.
Iím writing this from heaven - here I dwell with God above
Here, thereís no more tears or sadness; here is just eternal love.
Please do not be unhappy just because Iím out of sight
Remember, that I am with you every morning, noon and night.
That day I had to leave you when my life on earth was through,
God picked me up and hugged me and He said, "I welcome you,
Itís good to have you back again, you were missed while you were gone,
as for your dearest family, theyíll be here later on.
I need you badly, you are part of my plan,
Thereís so much that I have to do, to help our mortal man."
God gave me a list of things, that he wished for me to do,
and foremost on the list , was to watch and care for you.
When you lie in bed at night - the dayís choes put to flight,
God and I are closest to you - in the middle of the night.
When you think of my life on earth and all those loving years,
because you are only human, they are bound to bring you tears.
But do not be afraid to cry - it does relieve the pain;
remember there would be no flowers unless there was some rain.
I wish I could tell you all that God has planned,
If I were to tell you, you would not understand.
But one thing is for certain, though my life on earth is oíer
Iím closer to you now, then I ever was before.
There are many rocky roads ahead of you and many hills to climb;
But together we can do it by taking one day at a time.
It was always my philosophy and Iíd like it for you too;
that as you give unto the world - the world will give to you.
If you can help somebody whoís in sorrow or in pain;
then you can say to God at night, "My day was not in vain."
And now I am contented.........that my life was worthwhile,
knowing as I passed along the way I made somebody smile.
So, if you meet somebody who is sad and feeling low;
just lend a hand to pick them up, as on your way you go.
When youíre walking down the street and youíve got me on your mind;
Iím walking in your footsteps - only half a step behind,
And when it is time for you to go - from that body to be free;
remember youíre not going - youíre coming here to me.
A perfect tribute to a Great woman, aunt, daughter, sister, and most of all a MOTHER!