Monte Ready Mix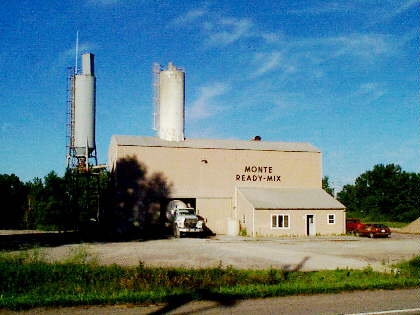 The Monte Ready Mix plant was built in the late 1970's. It moved from it's old location, now the site of Urethane Systems on State Road to this site mainly for the convenience of being next to the Hallet gravel pits. It is owned today by the Richter's who also have a plant in Granite Falls Mn.
Back to Potter Electric Co. Home Page
Last revised: November 09, 2006.